Apply
Theme
To celebrate our 10th year anniversary, this year's theme will be 'Imagining the next 10 years of Social Innovation' with a focus on 10 Impact Areas to address urban social challenges.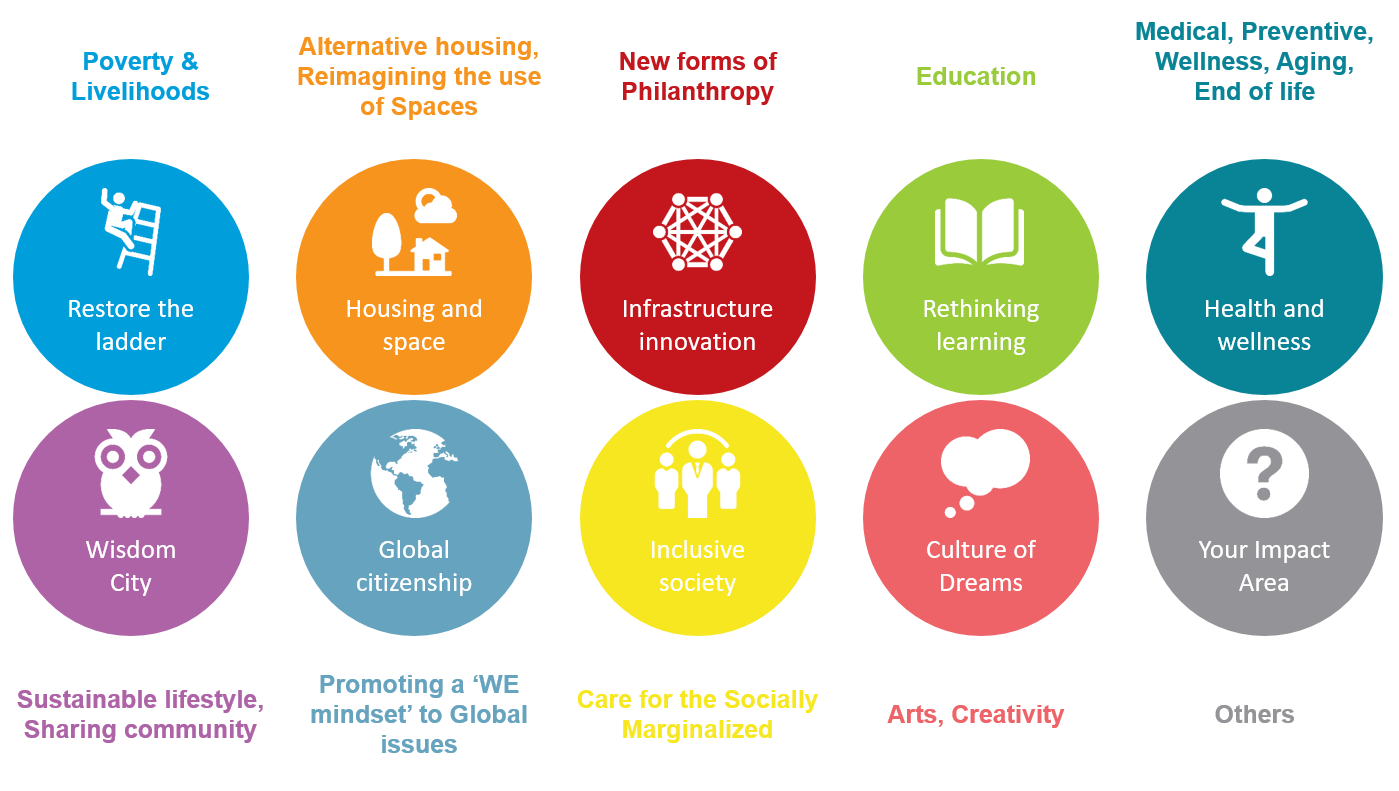 Please note that the examples provided for each area are for your reference only. You may categorise your idea into any of the areas as you see fit.
Submit a business idea addressing any of the 10 Impact Areas listed.
Submit your idea
Frequently Asked Questions (FAQ)
How can I submit my application?
Applicants are only allowed to submit their idea via our online application form. Please email us if you experience any difficulties with your submission.
Can I participate as a team?
Whilst you can participate in the Award as a team, if you are residing outside of Hong Kong and in the event that your idea is chosen as a winning idea, SVhk will only provide return air tickets and accommodation for one member within your team. Of course other members can join the award presentation ceremony held in Hong Kong at their own cost.
Can I enter more than one submission?
We do not encourage you to submit more than one application for the selected Impact Area. Please submit an idea that has the greatest potential to generate social impact with financial sustainability.
Can I submit in other languages other than English and Chinese?
The judging panel will only judge those ideas that are in English or Chinese. If you unable to fulfill this requirement, please consult the organisation you belong to, and see if they will be able to translate the main theme of your idea into the appropriate language.
Terms & Conditions
Residents of Cambodia, China, Hong Kong SAR, Indonesia, Singapore, South Korea, Taiwan, Thailand and Vietnam will compete under the Cambodia, China, Hong Kong SAR, Indonesia, Singapore, South Korea, Taiwan, Thailand and Vietnam Regional Award category. Residents of other Asian countries will compete under the "Other Asian Countries" Regional Award category.

The Organiser is only responsible for a round-trip economy class air ticket to and from a designated port of departure within the list of qualified Asian countries to Hong Kong. The round-trip air ticket is capped at a maximum subsidy of US$1,000 through the cheapest travelling means obtained by the Organiser. The round-trip air tickets cannot be converted into cash.

The Organiser has the right to arrange for, change or cancel the travel plans of the Asian winner without prior notice or compensation.

Accommodation is arranged at the sole discretion of the Organiser and rooms may be shared.

All participating proposals may be published on the Award website or any other media, to share with the public.

Social Ventures Hong Kong reserves the final right to interpret and amend such terms and conditions of the Award.